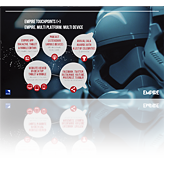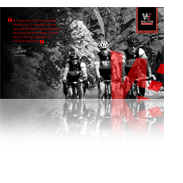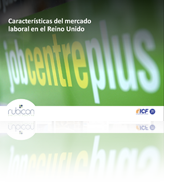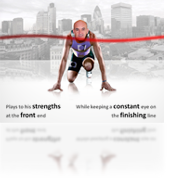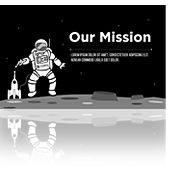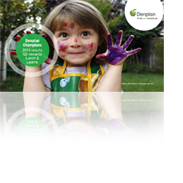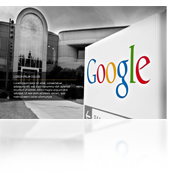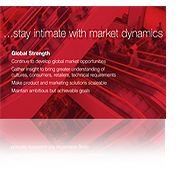 Outstanding High Quality Professional PowerPoint Presentations
Need to impress your audience, but don't have time to create or design a killer PowerPoint presentation yourself? Let my freelance specialist PowerPoint design service take the load off your shoulders. As a freelance expert I'll create or design a professional high-impact PowerPoint presentation design that combines easy-to-follow organisation, exceptional graphics, highly readable text, effective but subtle animation and a crowd-pleasing presentation!
Whether you need to simply enhance your current slides or build an all-new interactive PowerPoint presentation, a professional powerpoint presentation designed by an specialist expert can help give your audience an unforgettable experience. It will interest and inform them like no other presentation they've ever seen before - and you can take the credit!
The difference between a powerpoint presentation produced in-house and a professional powerpoint presentation produced by specialist is clear. Not only to you but also (and more importantly) your audience.


Simple PPT, PPTx Slides and Templates
A great template design will transform a dull PowerPoint into a professional, coherent and powerful presentation. A custom designed template will provide the backbone for all of your PowerPoint presentations, correctly branded and consistent every time.
A simple template solution includes the design and development of a title and content master, a divider slide and a colour scheme, all set up and ready for you to use.
Within all our Template designs (no matter how complex or simple they might be) we add unique user instructions set and fixed within the Powerpoint template to ensure that whenever a user utilises a Template they know how to use it correctly - no matter what their ability or prowess is in powerpoint.


Advanced PowerPoint Presentations
In addition to creating a title and content master, a divider slide and a colour scheme, we can also design and develop some extra tools for you to use to tailor your presentations, such as multiple masters for different uses.
This can include a master PowerPoint template for on screen use, a template for print use, a template for notes (slide and notes shown) use or templates for each division of your company, all held together under the same brand.
We will provide you with a set of example slides, with different layouts for text and images and graphical slides such as tables and graphs, all in a consistent visual style. Every slide is simple to edit, add your own content or instantly change data for complete ease of use.


Bespoke PowerPoint
Time and time again I have been asked by the really "savvy" presenters to build tailor made PowerPoint presentations aimed and themed directly at an individual audience. By producing a specialist presentation that includes the company logo and corporate colours of your audience, with content tailored to match the specific requirement you will really "bowl your audience over". Images, graphs, and graphics call all be personalised to add something extra that turns an ok presentation into a "wow!" presentation.
With a bespoke powerpoint presentation you are embracing the real strength of PowerPoint and ensuring that it works to deliver your messages as effectively as possible.
I successfully operate remotely as a freelance business professional with my clients around the world. The advantage of using a freelancer is that I have the experience of a wide range of industries and clients that means 'I add a lot of insight and value' to your the final PowerPoint production for you. My intention is always to keep you up to date on developments and I will recommend and deliver an expertly designed and produced PowerPoint presentation that will optimise your company messages.
PowerPoint can also incorporate video and music and I can advise on the interaction and suitability of using powerpoint like this also.


Converting flat designs to editable PowerPoint files
Increasingly brands are turning to their design agencies to produce new Powerpoint templates to support their new (or existing) brand messages. We frequently take on the role of working with agencies who may not be that familiar with powerpoint to convert flat designs executed in software such as InDesign, PDF's etc and converting them in to workable, editable and expertly designed powerpoint files. We are happy to (and often do) work 'white label' for many creative agencies around the world.
Designing PowerPoint presentations for your job interview
I am receiving more and more requests from individuals who have been asked to conduct a presentation during their job interview process. A presentation to a future employer can often be one of the most important impressions you will initially leave with them because it is likely to be one of their first impressions of you. I have designed a number of Powerpoint presentations for individuals as part of this process and its great news when you get to hear back from them on whether they got the job - often when I hear back from them it was the presentation that really helped them get the job!
Tips, Advice and Guidance on PowerPoint Design
One of the typical mistakes that many people make is not knowing the difference between providing a presentation to support a presenter, and providing a presentation that needs to communicate the messages on its own (i.e. perhaps you are emailing the presentation to someone). This is just one of the many ways I can help you deliver the most effective presentation. Yes I can design you a great professional presentation, but I can also advise you on how you can ensure that your presentation does what you want it to do.



Powerpoint slide decks,style, format and content review
Having worked with many different types of clients and events, I am very experienced in recommending how to deliver powerpoint messages that provide the right balance between getting the message across and not competing with the presenter. Powerpoint is now often used in isolation, without any presenter for example if being emailed to a client. Developing content for this type of solution is very different to developing content for a conference or a one on one client pitch. Appreciating the audience, the format (i.e. wide screen, emailable etc) is as important as the content itself.



Developing Info Graphics for Powerpoint
As you will imagine I have worked with hundreds of presentations so part of my service I offer to you is knowing what works well on screen to support your presentation. This has particular value when it comes to presenting a complex idea, statistics, messages etc. As part of my service you enjoy the wealth of experience I can add to your presentation to ensure that whatever you are trying to convey to your audience it is done efficiently, effectively and professionally - and this may include suggestions to you on how a graphical element or an image(s) may work better than a traditional method.
Demonstrating Mobile App Functionality
I am frequently asked to produce PowerPoint presentations that can demonstrate the concept of an App. Using Powerpoint is a great way to show how an App can work before investing time, energy and money in the building of the App itself. Great if you want to show the concept of the App to investors or if you simply want to ensure the App will provide a good user experience.
Confidentiality
A number of presentations I undertake may include confidential information, for example for an investor presentation, floatation, board report, shareholder meeting. Working with NDA's (Non-Disclosure Agreements) or similar agreements or documents is perfectly acceptable and I am happy to sign any such document before a project commences to reassure my client that their information will remain secure.
Clients from all corners of the world
Technology makes it easy to work with any client from around the world. Indeed I have worked with many companies from areas such as Europe, USA and Australia. I work remotely but not once has this created any obstacle to working on any particular power point design project and also ensures that overheads are kept low to ensure the client receives exceptional value for money.



Got a tight presentation deadline? No worries!
Like almost all creative processes the more time a designer can have to execute the work the better the result. Having said all that the nature of presentation work is it is often required to be turned around with very little notice. Not a problem. I understand that the content for a powerpoint presentation from the clients point of view takes some consideration, and I know that visually balencing your content professionally is what more and more audiences expect these days. If you have a tight deadline please don't think the impossible is, er impossible - contact me to discuss your requirements and I am sure I will be able to help you.


Regular Requirements / Client Retainers
Many corporations have frequent requirements for PowerPoint presentations, sometimes at short notice. I now also offer a service to clients who have long standing requirements for regular high standards of PowerPoint. By using my service you avoid the risk of your employees producing non-compliant corporate presentations and ensure each and every one of your company's presentations is the right quality, always in compliance with your brand guidelines, and delivered back to you on time ready for your important presentation.
Unique Added Value
Not only have I been designing professional and elegant powerpoint presentations for all manner of clients, brands and entrepreneurs around for the world for many years, I have also a long and extensive background in actually presenting presentations personally to all sizes of audiences. This insight, along with the best ingredients from the hundreds of presentations I have designed means that you get a professional and elegant presentation - to modern day standards without the price tag a consultant or agency would charge.
Independent review
A UK national newspapers review on one of our clients powerpoint presentations which we had designed...




"Sometimes I find powerpoint presentations can detract from the speakers content, but yours served only to enhance. Visually it was also rather beautiful and thought - provoking."


Please also see the

CREDENTIALS page for a list of brands, clients and causes we have carried out professional presentation design for.

Feel free to

CONTACT me for more details on how we can help you with your powerpoint presentation.

Testimonials
"I asked for a clean, clear, focused Powerpoint presentation and Neil gave me exactly that. I would recommend his service for anyone who is looking to present their information on a professional platform. He was able to truly capture the essence of my needs and execute!"
K Deal
United Kingdom
"Neil's creativity, communications, and project management were first-rate, and I believe that working directly with him was far superior to the experience we would have had if instead we'd elected to work with a larger organization"
D Revelle
Derbysoft
USA


Recognising our organisation needed to deliver a professional Powerpoint presentation for a very important new business pitch Neil's service, attention to detail and delivery of a premium PowerPoint design was exceptional and demonstrated a significant step change between using a professional and producing a presentation in-house."
T Clapham
Planon Software
United Kingdom
"Neil is extremely creative and insightful, as well as perfectly professional. His design was right on point, delivered flawlessly, on time and on budget. He far exceeded our expectations with the quality of his Powerpoint presentation work with Neil in the future."
G Downes
New York
USA



"The quality of Neil's Powerpoint work is fantastic, first class and his turn around time to meet our short time frame was impressive."
B Walton
Former Olympic Cyclist
USA
"Couldn't have been any easier or more enjoyable working with Neil. He told us everything he would need to do the job upfront and got it spot on first time. Everything was done above and beyond what was required and we now finally have a proper functioning PowerPoint template that everyone in the company can use (which looks amazing). We will definitely be coming back for more on our next project, a pleasure to work with."
J Waters
101 London
United Kingdom
"Neil's work is very professional and creative. His knowledge of PowerPoint is very advanced. Will recommend him to other people and use him again."
N Azous
Rare View Macro
USA



"Working with Neil was seamless. He was extremely responsive, professional and answered questions right away. He understood our design objective for our Powerpoint presentation and provided us with exactly what we were looking for."
J Shin
Real Industry Inc
USA

"Great job: Neil brings useful insight and attention to detail with powerpoint presentations, together with great service and timely delivery. Thoroughly recommended."
C Goodhew
Lucid
United Kingdom
"It has been a great pleasure to work with Neil. I had an important Powerpoint presentation about a conceptual issue, and wanted a professional powerpoint to support my talk. However, I had no idea how to create one for myself. Neil has created a presentation that does all that I hoped it would do. Beyond that he was fantastic to work with - really efficient and fast to respond when I needed edits"
D. F. Sieff PhD
United Kingdom
Neil was great to work with. Quick response time, and listened carefully to my requirements and this lead to a swift turn around of work. Neil was also very patient, calm and had some great insight and ideas into how to simplify my Powerpoint presentation, whilst at the same time, making it look, and feel authentic. I would recommend Neil's work very highly indeed. Thank you."
R West
Nandos
United Kingdom
"The specialist service we received from Neil was fast, efficient, professional and the end result was of a very high standard which our client was impressed with. We look forward to working again with Neil."
L Hellyer
Idealogy Ltd
United Kingdom
"You provided a PowerPoint that I need at the very last minute to present to a bank. The result was on time and excellent - thank you"
A Apponyi
Chain Mender
United Kingdom
"We were lucky enough to work with Neil on a pretty complicated PowerPoint template project. Neil was a terrific partner, produced impeccable work and gave very good guidance."
K Begonia
Speak Design
USA
"Great job: Neil brings useful insight and attention to detail in our Powerpoint template, together with great service and timely delivery. Thoroughly recommended."
C Goodhew
Lucid Creative Communications
United Kingdom
"Thank you very much Neil, the PPT is absolutely mind blowing! Love the graphs!! You seriously are very talented"
Lebara
United Kingdom
"Neil has an excellent knowledge of PowerPoint, through this he has been able to transform our design concepts into a practical working template that includes all the functionality and guidance to enable simple but professional use across the whole organisation."
G Fradley
Exco InTouch
United Kingdom
"After three internal iterations of this presentation I am delighted we discovered Neil's service and expertise. Not being creative myself, always adds a dimension as the brief can often degenerate into something quite vague. Neil accommodated this. His experience in the type of powerpoint presentation we were creating together with the tools at his disposal has taken our output to a whole new level."
C Smith
Cloud Rooms
United Kingdom
"Neil was extremely professional, responsive and flexible. He was very creative and effortlessly reflected our brand within his Powerpoint designs. We will be using him again for our future needs. I would thoroughly recommend him."
K Marsden
192.com
United Kingdom
"Following a major brand refresh we needed someone to take that brand and develop a PowerPoint designed template that we could be proud of and that was easy to use. Neil worked very quickly and delivered exactly what was needed, even building on our original brief. Very delighted with what has been done."
G Mason
Project One
United Kingdom